Dionysus leading the Horae:
Carpo, Thallo and Auxo.
In Greek mythology,
Carpo refers to the Goddess who provided food for the community and was in charge of Autumn, as well as the ripening and harvesting of produce.
many things… From the circle of life,
to the shape of the globe. That's why our logo reflects life and fresh produce.
Topped with a green leaf. An emblem of life. An image of nature. This internal symbolism is reflected in our logo.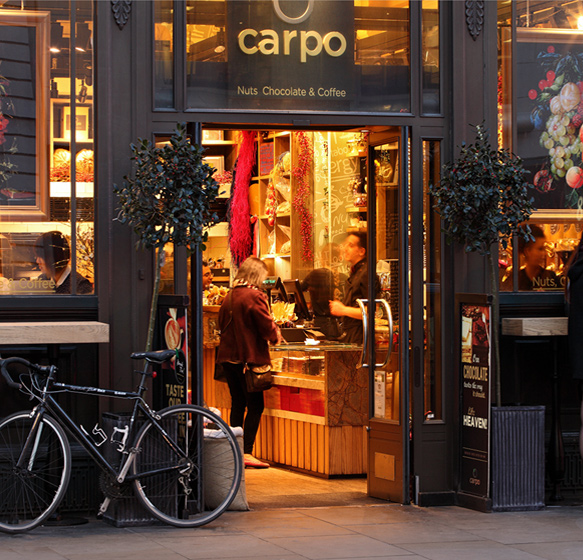 What makes the difference.
a 5 senses experience
taste . hearing . touch . smell . sight
Sensory stimulation is where the story of experience starts. It's the easiest way to touch the soul of a customer and build relationships that last a lifetime. Our skin has more than 4.000.000 sensory receptors.
The friendly atmosphere
We love what we do
Our products
packages and merchandises premium nuts,
dried fruits and chocolate
Nature's greatest gifts
Create your own personalised gifts...
Lemons
Handmade velvet hamper
Monkey & Elephant
Handmade paper hamper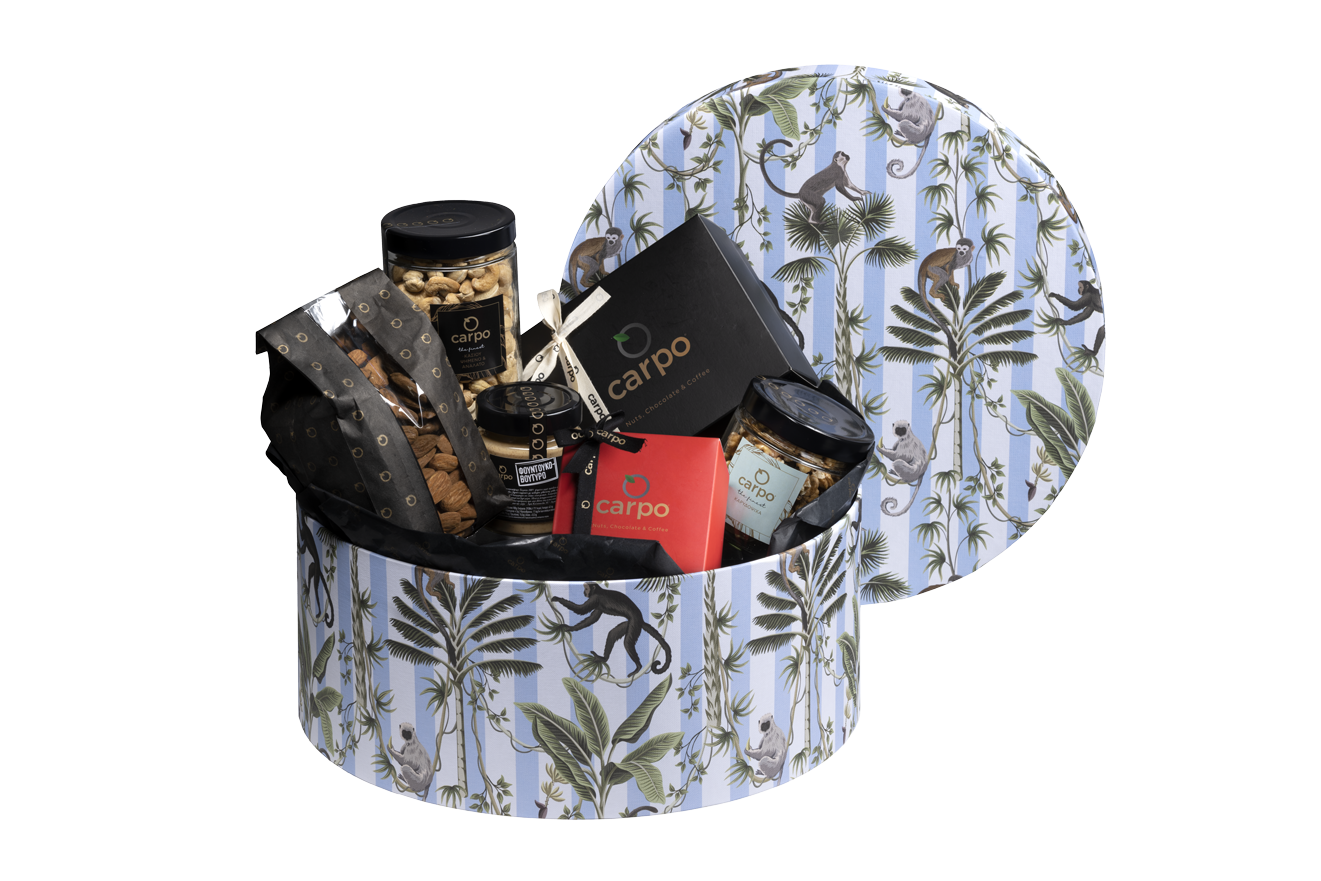 Striped Monkey
Handmade paper hamper
Zebra
Handmade velvet hamper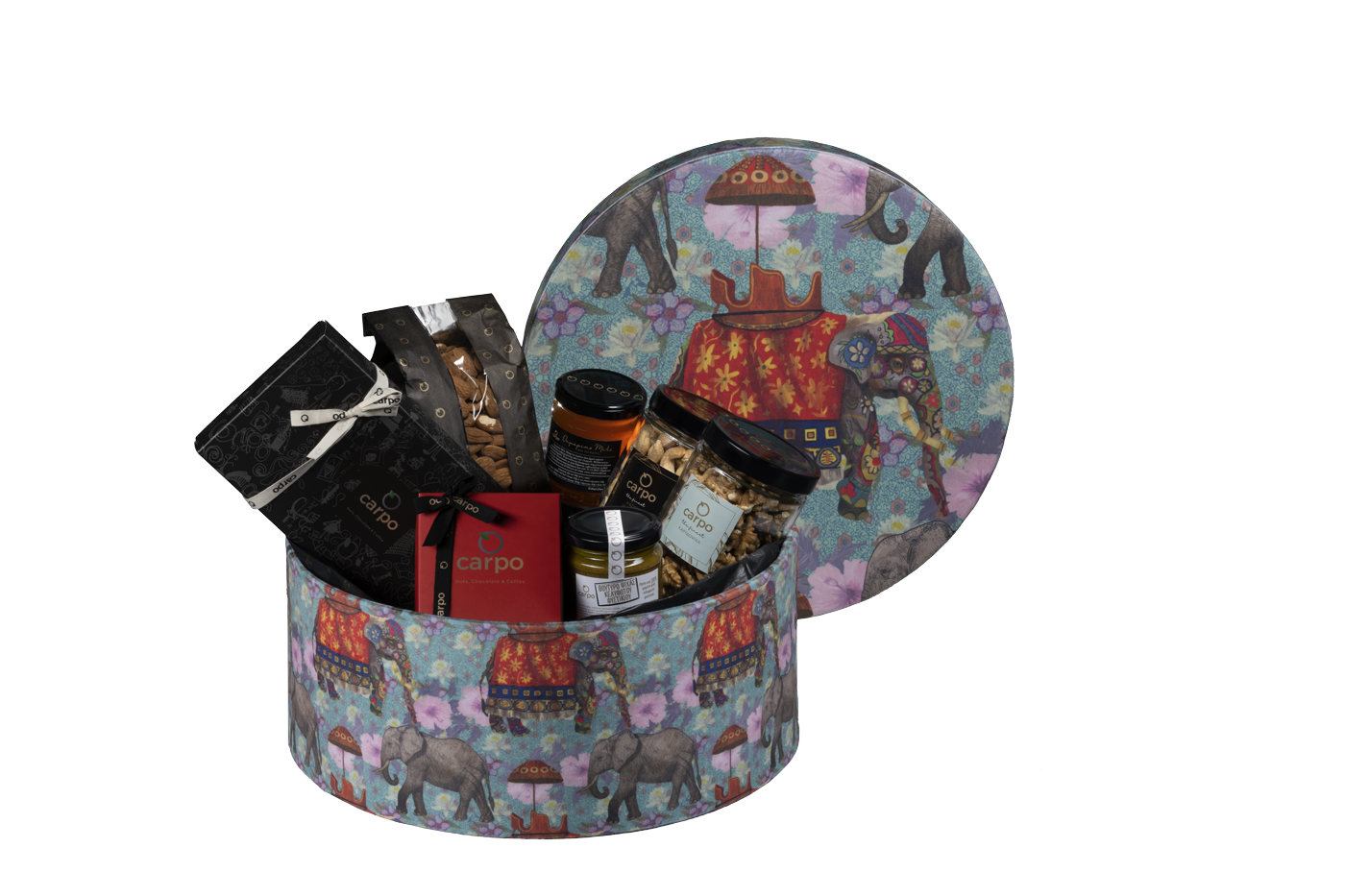 Indian Elephant
Handmade velvet hamper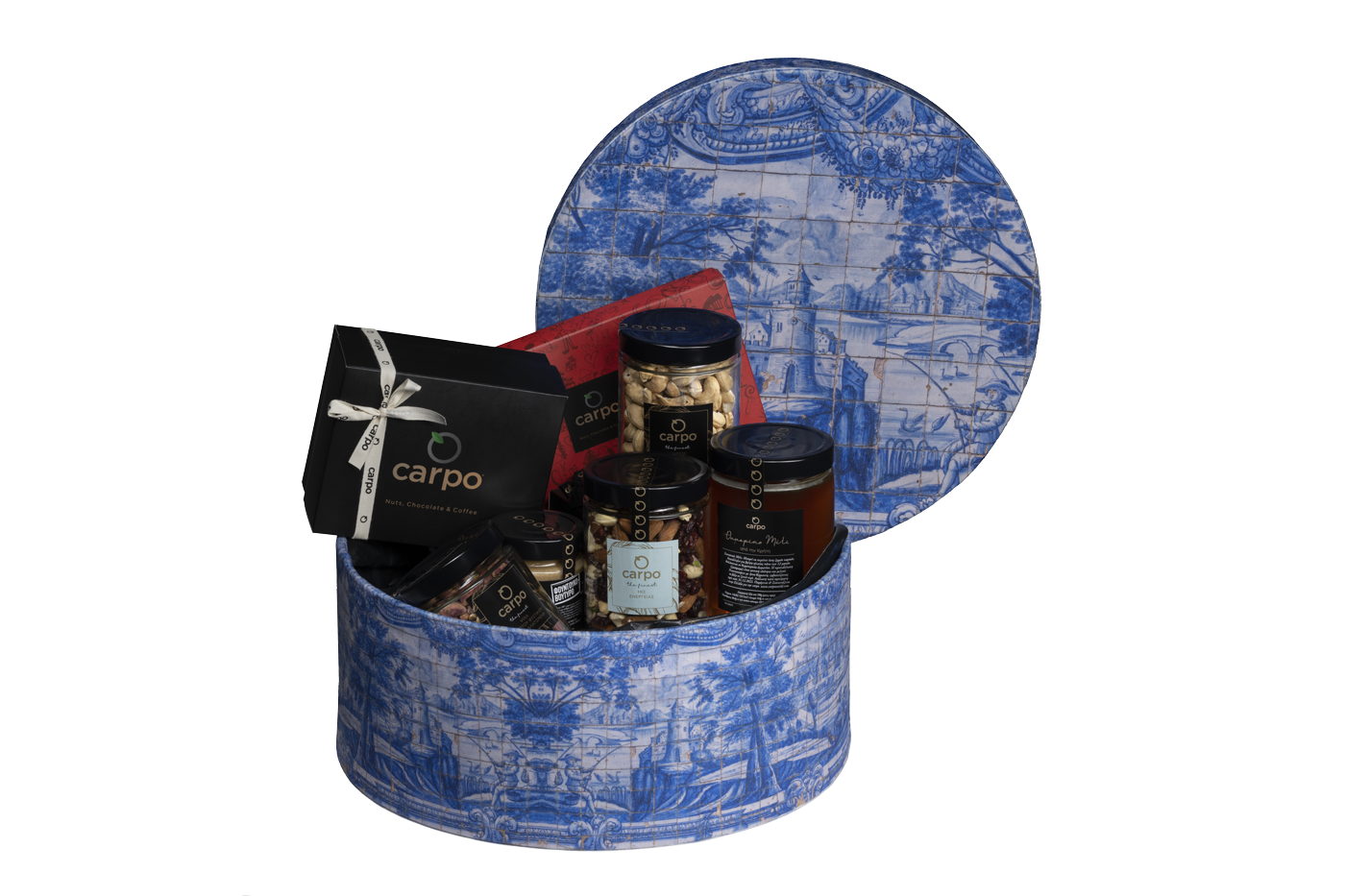 Azulejos
Handmade velvet hamper
READ MORE
carpo is an idea, a philosophy that lies in simplicity constantly providing quality and respect towards people, nature and culture.
London
Buy your favorite carpo items...
Opening Hours
Monday – Saturday: 08:00 -20:00
Sunday: 09:00 – 20:00
Opening Hours
Monday – Friday: 8:00 – 21:00
Saturday: 9:00 – 21:00
Sunday: 09:00 – 20:00
Opening Hours
Monday – Friday: 10:00 – 22:00
Saturday: 09:00 – 21:00
Sunday: 12:00 – 18:00
Opening Hours
Monday – Friday: 9:00 – 21:00
Saturday – Sunday: 9:00 – 19:30